Auction Winners Eat and Stroll Through Local Neighborhoods!
During the Glitter and Gold Auction for Tuition Assistance in March 2016, there were two amazing progressive dining opportunities offered in the silent auction. After fierce bidding and a summer break, the victors were rewarded this month with feasts, libations, and fun!
On September 10, several Glen Park families hosted Back to School Boost, a progressive dinner party. Inspired by an Italian theme, the festive evening kicked off with Aperol cocktails and Italian nibbles provided by Elfi & Sunil Chandra, Bill Rusitzky and Cathy Manshel. This was followed by a hearty lasagna and salad with Negroni cocktails and wine served by Michael Romano, Kiernan Warble and Cece Cronin at the home of Tracy and Jonathon Kaplan. The celebration ended at the house of Nadya Ramsaroop and Maneesh Jain, who, with Anton Honikman and Jessica Lindl, served panna cotta treats and other fabulous sweets paired with dessert wines and coffee.
The second annual Triple the Fun dinner took place on September 24 in Bernal Heights. The kids were dropped off at the home of Bruce McCarthy and Jim Macksood, who, with Kevin Herglotz and James Maxwell, provided an evening of pizza, games and movies.  Half a block away at Jeanie Chang and Dana Burd's house, guests received their commemorative mugs to enjoy a Sparkling Cucumber Chili Gin cocktail, served by David and Sarah Whitelaw, to enjoy with the spread of Korean comfort food. At the next house, Ali Gass and Alec Hathaway provided a lavish table of salumi and cheese with Rachel Benson and Michael Demmer's Contessa cocktails to go with it. The party then rolled down hill to indulge in a constant stream of wonders from the kitchen of Melita DeHazes and Derrick Rebello, such as spicy poke and wonton chips with passion fruit margaritas.
One happy guest described it as a "great evening, great food, great drink, and the BEST company!" And perhaps the most outstanding part of the event was that, through the generosity and enthusiasm of the hosts and guests, the two items raised over $10,000 for tuition assistance while building a supportive community across grades & neighborhoods. Thank you very much to all who were involved.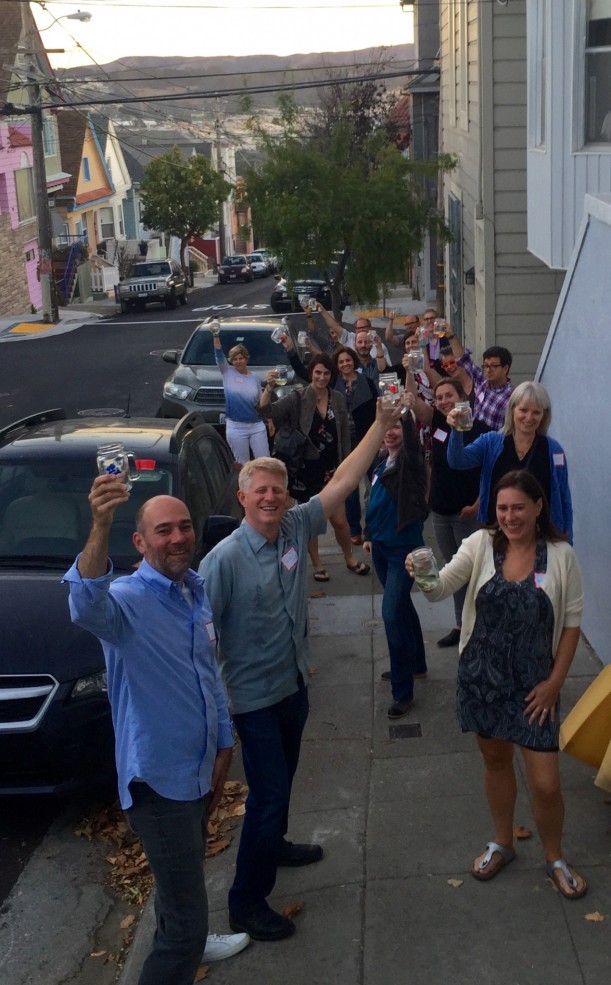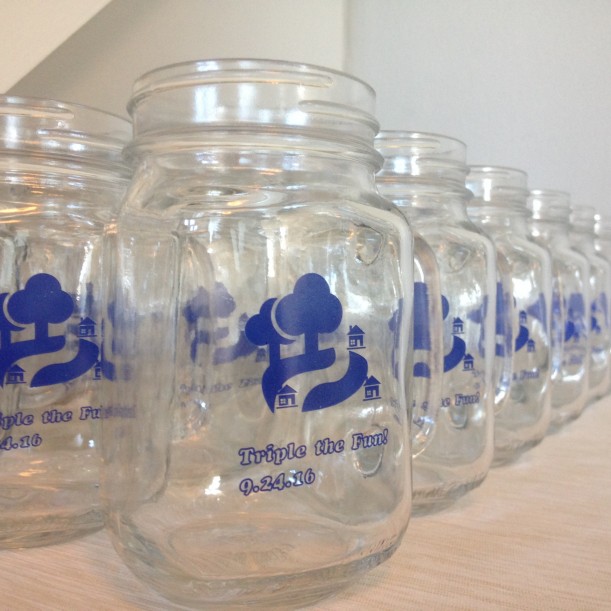 Posted September 27, 2016