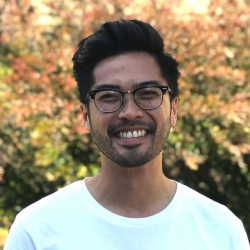 Nick Musni
Fourth & Fifth Grade Math & Science Teacher
My teaching philosophy is simple: make it fun and meaningful.
Kids must engage in real experiences that interest and challenge them in order to master the patterns, problems, and intricacies that surround them. My mission is to shape young scientists and mathematicians who care, think critically, and persevere through challenges, no matter their background or past experiences.
I grew up in a family of teachers in Salinas and graduated from UCSB. After college, I served as a tutor, para support in special education, and middle school learning coach. In 2013, I started BATTI where I earned my master's in curriculum and instruction while student teaching at SFS. Since then, I taught 4th and 5th grade; middle school math; and many summer science and makers camps. I am thrilled to be back at SFS to teach my favorite subjects, to my favorite grades, at a place I love.
I reside in Oakland, and I love biking, cooking, eating, and playing shows with my band.