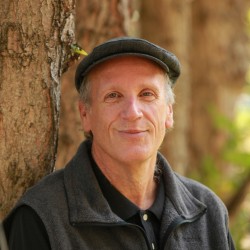 Doug Goodkin
Music Teacher
I hope to help children play, sing and dance their way into understanding and community celebration—a song for every occasion, every occasion worthy of a song.
New Jersey public school from K to Eighth, an all-boys Country Day private school in high school, didn't like either. Then a great four years at Antioch College where everything I came to care about in my adult life — Orff, Jazz, Zen, Teaching—began to grow.
When I fell into teaching music at The San Francisco School in 1975, I found the community that shared the same humanitarian values. We were young teachers just starting out, but our instincts were sure, our vision reliable and we grew a pretty wonderful place for both kids and teachers to be.
In the decades that followed, my work training Orff teachers grew and landed me in some 44 countries on every continent. My passion for writing found its voice in eight published books, innumerable articles and an ongoing blog. My love for music took me into Balinese gamelan, Bulgarian bagpipe, West African xylophone and always, jazz piano, culminating in my first jazz band, Doug Goodkin & the Pentatonics, beginning to make a splash in the world of family Jazz.
My wife and daughter both teach here (since 1974 and 2010), both my daughters attended the school for 11 years, as well as nephews and neighbors. It's home.