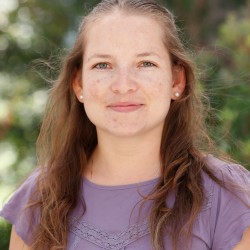 Liliana Dheer
North Class Preschool & Kindergarten Teacher Assistant
The San Francisco School gives me a special sense of belonging that I never felt before while living outside of my hometown.
I was born in Mexico City and grew up there until I moved to the U.S. thirteen years ago after I graduated from high school. I continued my studies at City College of San Francisco and obtained my California Child Development Teacher Certification, and then I graduated with an A.S. in Early Childhood Education and Development. I am looking forward to continuing with my studies at San Francisco State. Additionally, I've been teaching for about five years at different preschools in San Francisco: Phoebe A. Hearst, Our Place, and Potrero Kids as a Spanish Teacher.
I've been married for four years and my husband was born in Montreal, Canada. My in-laws immigrated from India to Canada over forty-five years ago. We love learning and embracing each other's cultural background. We enjoy traveling, outdoor activities; eating and learning from other people's backgrounds.