Annual Fund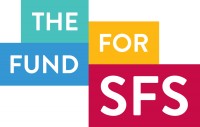 From its earliest days, The San Francisco School has been a place of staff and parent/guardian partnership to fulfill the mission of the school. Through more than five decades of collaboration and hard work, parents/guardians, teachers, and staff generously have dedicated their time, talents, and assets to transform a church and surrounding open space into the amazing school that is The San Francisco School today.
The spirit of the founders lives on as The School continues its mission to cultivate and celebrate the intellectual, imaginative, and humanitarian promise of each student, in a community that practices mutual respect, embraces diversity, and inspires a passion for learning! 
Each year, nearly 400 SFS community members —parents/guardians, trustees, alumni, alumni parents/guardians, grandparents, faculty, staff, and friends— make gifts to The Fund for SFS, the School's Annual Fund. SFS relies on these gifts to support the costs of offering a remarkable education that includes rigorous academic programs, rich art and music offerings, comprehensive athletics, and exposure to the latest technology. 
Through the support of the annual fund campaign, we are able to attract, retain, and support talented faculty and staff, offer professional development, provide financial assistance which creates a diverse socioeconomic student body, and maintain our classrooms and campus.
The broad reach of The Fund for SFS means that each student, family, and faculty member benefits from the funds that we raise.
This year we will renew our 100-day campaign with the aim to raise $750,000 through 100% board, parent/guardian, and staff participation. By participating with a pledge or gift before December 31, our donations are put to work this academic year.
Gifts of all sizes are welcome and appreciated! You may donate now online  or mail your gift to:
The San Francisco School
300 Gaven Street
San Francisco, CA 94134
Or make a pledge now and pay prior to June 30, 2022. For gifts of securities , or any other questions about the Annual Fund, please contact Jenn Keese-Powell, Director of Advancement at jkeesepowell@sfschool.org or 415.287.2003.