Spring Visit at AgeSong University
The Public Purpose Committee continues its ongoing partnership with AgeSong University (AU) this spring! On Friday, March 25, the preschool and kindergarten children were welcomed by their elder friends for a visit to commemorate the beginning of spring. The children gave colorful felt rabbits to the residents and shared favorite story books about bunnies. Everyone, young and old, sang "Happy Birthday" to Felix Roberts (North K), a frequent AU visitor. The Amnesty International group then arrived with several baby bunnies to share with the delighted elders. The students left not only with a bag of Easter treats but also the gratification of bringing cheer to our neighbors.
Thank you to the Public Purpose Committee and SFS students for their ongoing commitment to our Portola neighbors!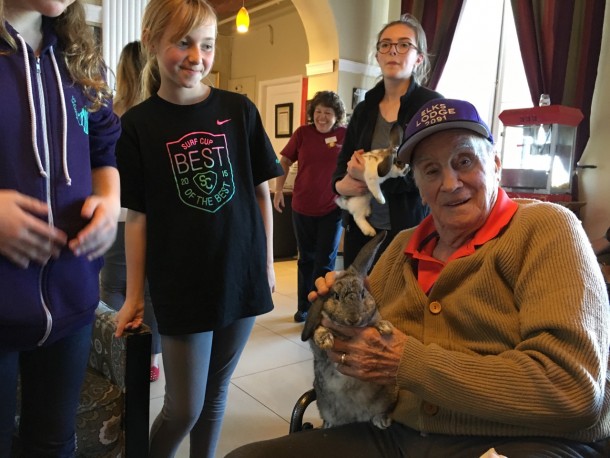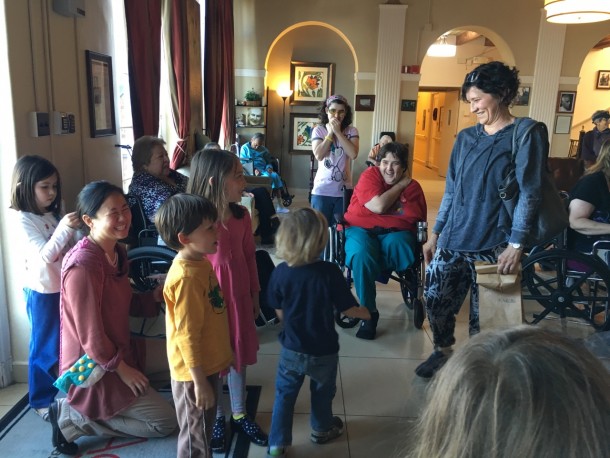 Posted March 29, 2016