Donna Estipona '05
Program Coordinator at SMART
SFS alumna Donna Estipona '05 is the afterschool program coordinator at SMART, an education nonprofit focusing on college access for students in San Francisco. For Donna, her career in education is personally tied to her experience as a student.
Donna moved to San Francisco from Manila, Philippines when she was 9 years old. Her fourth grade teacher at Monroe Elementary recommended her for the SMART program and the following year she began the process of applying to independent schools across the city for Middle School. Donna felt that SFS was the right choice because of the small school size, the welcoming environment, individualized attention and the proximity to her home.
Upon her acceptance to SFS, Donna was paired with buddy families who quickly became her lifelong friends. Donna remembers especially enjoying the humanities classes and felt her teachers knew how to draw out her creativity. They made learning exciting for her. She also found the social justice curriculum insightful and enjoyed diving further into issues during afterschool Amnesty International meetings.
After graduating from SFS, Donna attended International High School through the SMART program as well. She went on to attend the University of California, Santa Cruz where she majored in Psychology with a focus on child development and education. Upon graduation, Donna accepted a position with the Golden Gate Regional Center where she taught communication and socialization skills to individuals with developmental disabilities. Afterwards, she worked as an instructional assistant for the adult transition program in the South San Francisco School District. Now Donna helps manage the afterschool program at SMART where she leads logistical planning, teaches classes, and supports the academic success of students. As an alumna of the SMART program she finds her role rewarding because she can relate to the students she works with and share her professional experience to be an effective ally.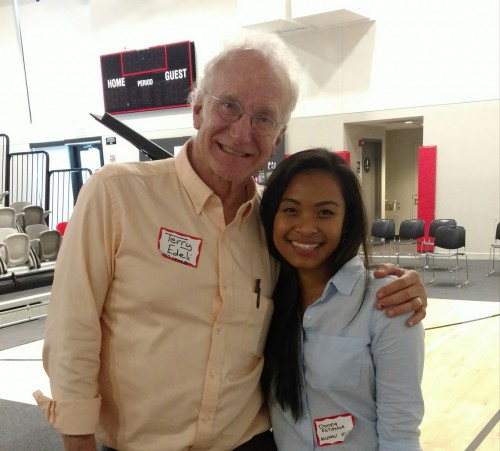 Donna at the 50th Anniversary Celebration with Terry Edeli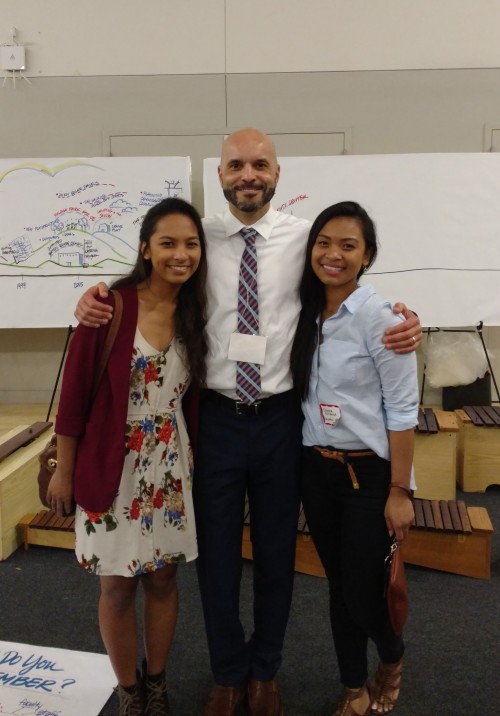 Posted November 17, 2016