SFS Student Artwork Featured in Local Art Exhibit
The Portola Branch of the SFPL welcomed artists, families and staff from local schools to celebrate its inaugural art exhibit themed "the Neighborhood."
On Friday, May 19 the Portola Branch of the San Francisco Public Library (SFPL) welcomed artists, families and staff from three local schools, including The San Francisco School, E.R. Taylor and Alta Vista, to celebrate its inaugural art exhibit themed "the Neighborhood." Many of the enthusiastic artists were present to proudly discuss their work with parents, teachers and staff.
The kindergarteners are in the midst of their study of the community, and they have been inspired by The Big Orange Spot, by Daniel Pinkwater. "My house is me and I am it. My house is where I like to be and looks like all my dreams." The students created mixed media artwork after numerous walks through the neighborhood during which they looked at and counted the houses, and thought about the people inside.
The second graders, in their current exploration of local Bay Area birds, incorporated their previous study of the Portola and a recent visit to McLaren Park to paint local foliage and flowers enjoyed by birds. Each student then copied a photograph of his or her assigned bird to create a collage. "We love the Portola and are proud to be part of the Garden District's community," said Paige, Interim 2nd Grade Teacher.
The sixth graders contributed ceramic pots with living succulents. As part of their humanities class, they had read Seedfolks, by Paul Fleischman, about the founding and first year of a community garden in an immigrant neighborhood in Cleveland. They then created ceramic pots with Art Teacher, Ruth Cardillo, and planted succulents with Naturalist, Solveig Dimon.
While attendees enjoyed refreshments in the sun-soaked Community Room and garden, local artist Arthur Koch discussed the history and inspiration behind his Portola mural (at 1390 Silver Ave). It was a beautiful afternoon of art, gathering of neighbors, and an opportunity to make new friends.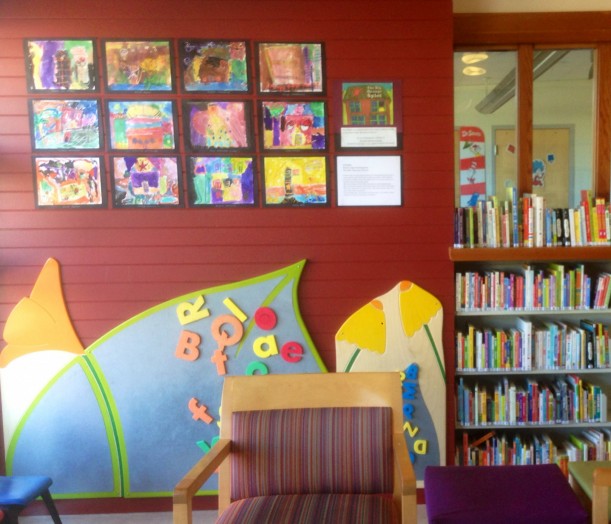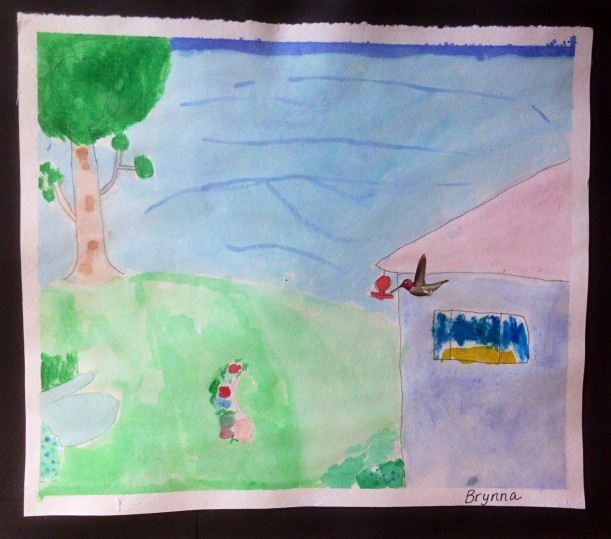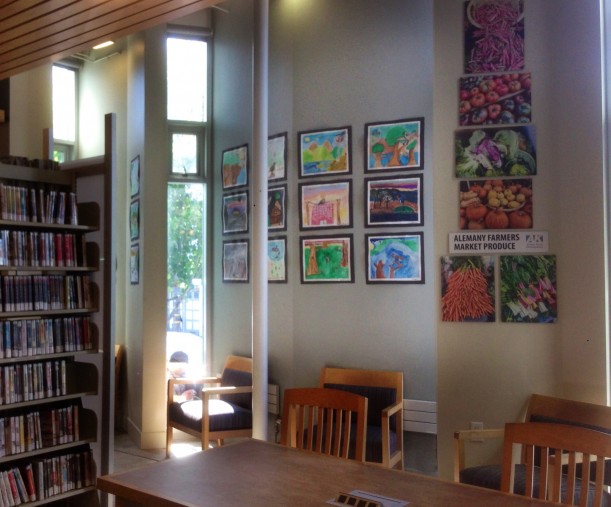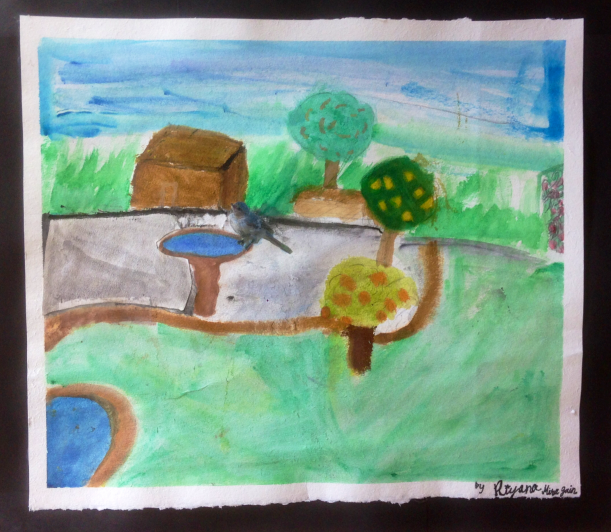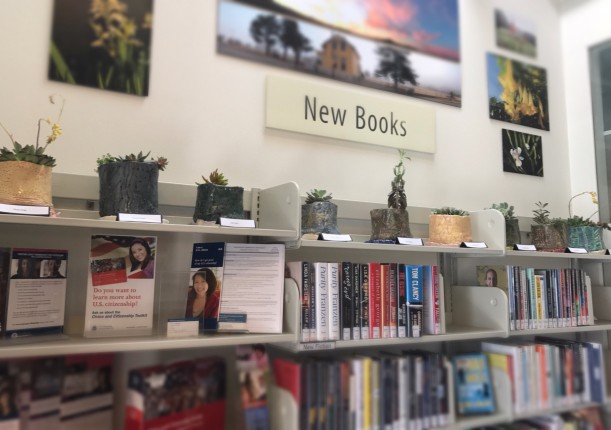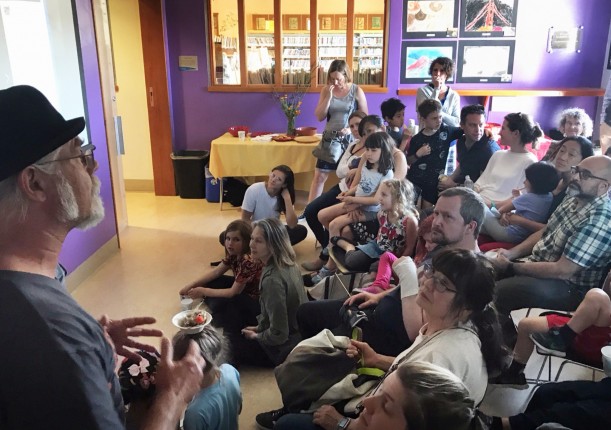 Posted May 23, 2017