Extended Day Coding with Bytes for Bits
Tagged with:
A local computer science program brought new afterschool coding offerings to our Extended Day program this fall.
San Francisco computer science educators Bytes for Bits returned to the SFS campus this fall to offer two Extended Day classes in coding. Bytes for Bits was created by parents and educators to bring comprehensive, cost-effective coding classes to students throughout San Francisco. Using the Scratch coding platform from MIT, students from beginners to experts can learn the basics of coding and progress at their own pace through increasingly complex projects.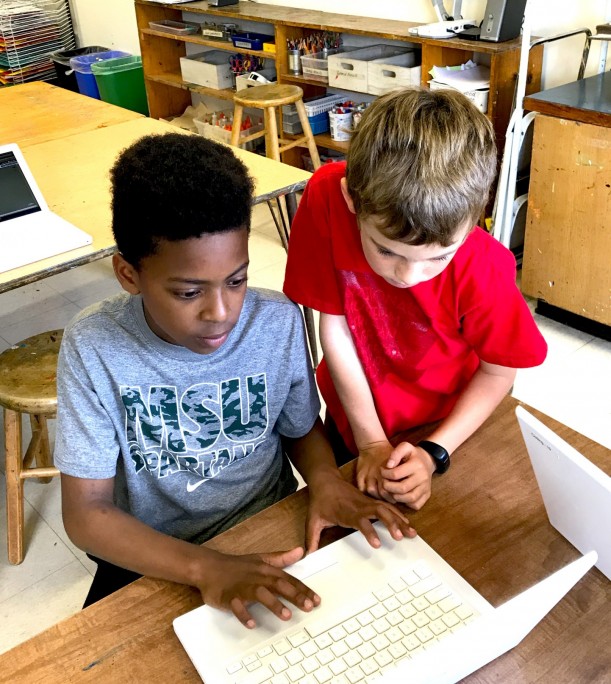 This time, we considered an interesting pair of statistics, namely that United States college graduates fill less than a third of jobs in computer-related fields, and women fill just 3%. To that end, SFS requested a "Girls Code" enrichment class for SFS 3rd through 8th graders who identify as female, and Bytes for Bits agreed to create it! This led to the second course, a mixed-gender, mixed-age class in which new skills were introduced each week, and previous skills were built upon. 


Special Programs Director Sarah Wood noted, "It was a great chance for 3rd through 8th graders to collaborate in a way they don't usually get to. The students were so excited to go every time - they'd be counting down the minutes until class started, asking when they were allowed to go to coding. Parents were even asking for login information because their kids wanted to work on their projects on the weekends! The best part was seeing the joy they shared, not just in their own projects, but in each other's projects as well."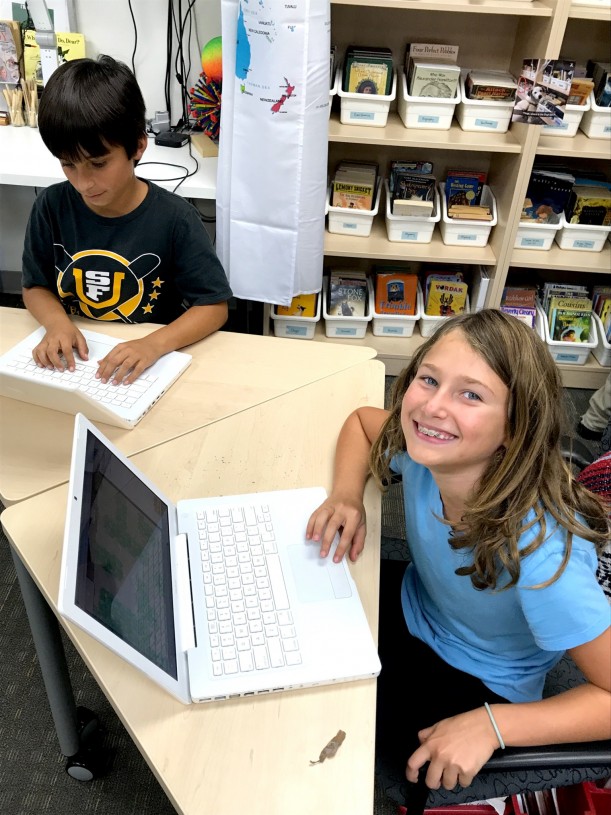 As a special bonus, SFS was able to offer the class at a subsidized rate, courtesy of a generous anonymous gift, which made the classes accessible to any student who wanted to participate.
Posted November 08, 2017