6th Grade Visits Mission Cultural Center for Latino Arts
Tagged with:
Students learned about this year's Día de los Muertos altars at the Mission Cultural Center, and enjoyed a walk through the Mission.
The 6th Grade had a fun and enriching field trip last Thursday to the Mission Cultural Center for Latino Arts! They started their day practicing their Spanish by ordering a morning snack at La Mejor Bakery.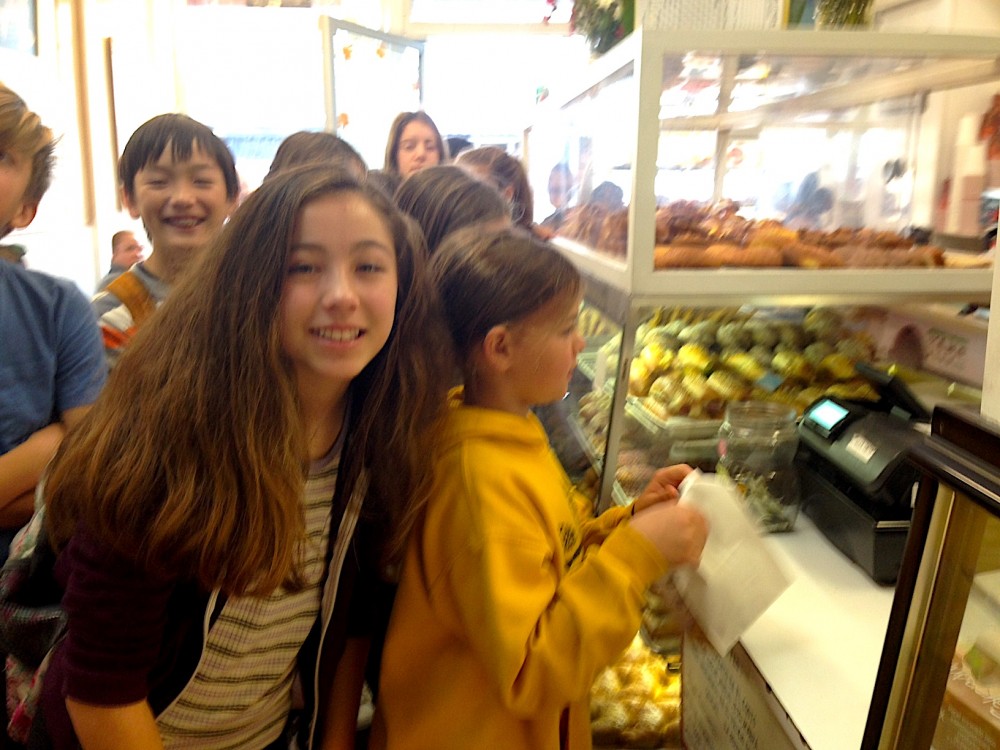 They also worked on their Spanish conversational skills and vocabulary as they did scavenger hunt activities while walking around the Mission. Thanks to the beautiful weather and smooth transportation, they were even able to fit in a spontaneous walking tour down 24th Street to explore the Balmy Alley murals.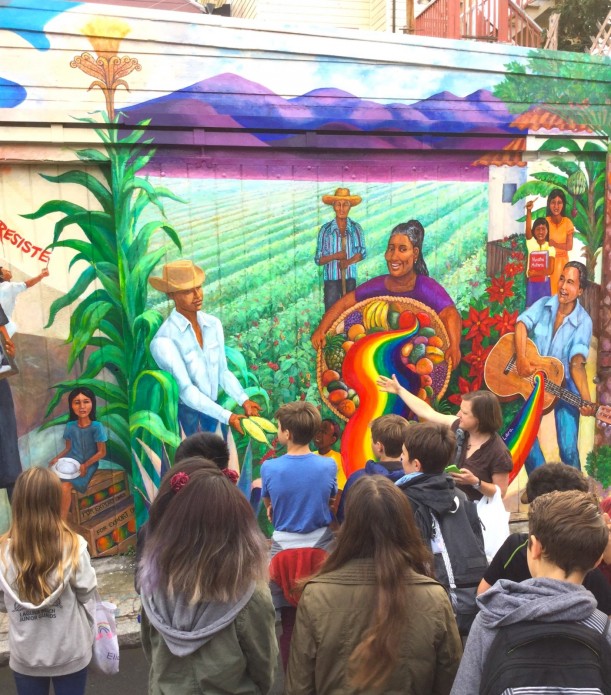 At the Mission Cultural Center for Latino Arts, students were fascinated by this year's Día de los Muertos altars, particularly the elaborate altar replicating the Monumental Altars of Puebla, México, as well as all the papel picado fluttering overhead - all hand-made by the local artists who put together this year's exhibit. Their guide José also shared several legends in Spanish shown in various altars, with Spanish teacher Manuel Cases's advanced students helping to translate. Spanish teacher Petrina Grube noted that she was especially impressed with the students' attentive listening and thoughtful questions throughout the tour.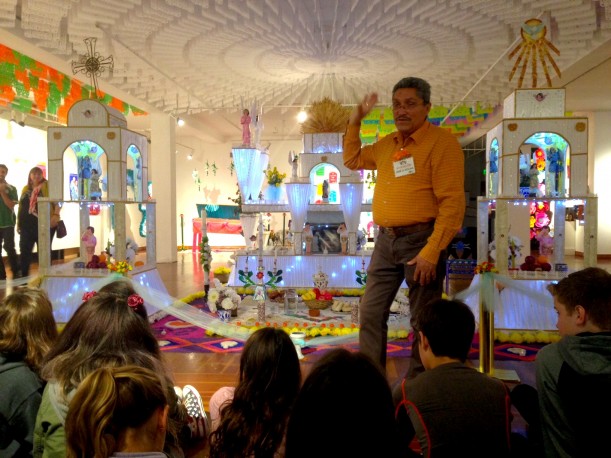 A highlight of the tour was at the end when one of the artists from the exhibit, who happens to be a family friend of Spanish teacher Dimitri Barton's, met with them in person to talk about his installation. The students loved being able to meet Adrian Arias and ask him questions directly about his work.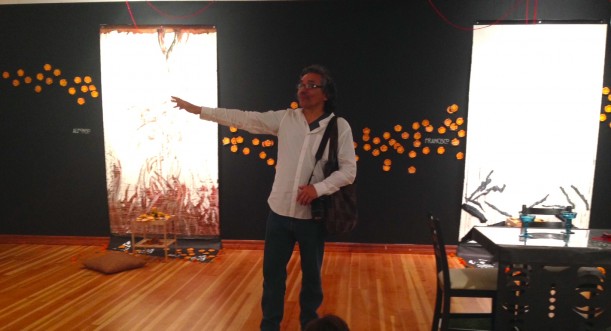 Posted November 14, 2017