March On, March On!
SFS families and staff upheld our school's long, proud tradition of social activism by marching in the Women's March this weekend!
At the Bay Area Women's March this past weekend, San Francisco School families and staff members walked in solidarity for the March's mission: 
In the spirit of democracy and honoring the champions of human rights, dignity, and justice who have come before us, we join in diversity to show our presence in numbers too great to ignore. We stand together, recognizing that defending the most marginalized among us is defending all of us.
We support the advocacy and movements that reflect our multiple and intersecting identities. We call on all defenders of human rights to join us. This march is the first step towards unifying our communities, grounded in new relationships, to create change from the grassroots level up. We work peacefully while recognizing there is no true peace without justice and equity for all.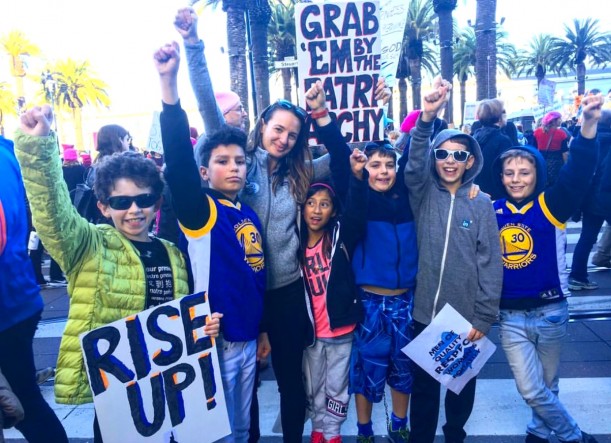 Solveig Dimon, School Librarian, who also (among a thousand other things) heads up the Middle School's chapter of Amnesty International, commented, "I thought it was really empowering for the kids - for a lot of them, it was their first march, and there was such a great feeling of community among all of the people marching. It was a great way to experience the best of what San Francisco can be."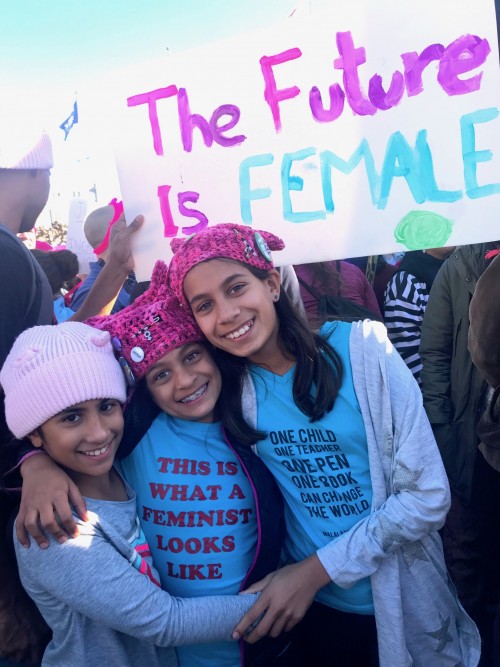 Dimon went on to say, "There was a lovely spirit of friendly humor, even after everything that's happened this year. Some of the signs expressed anger at what was happening, which the kids could connect with as well, but throughout everything there was still a warm, kind energy. One of the most powerful things was to feel that sense of community in such a diverse crowd - every race, gender, age of person coming together for such an important cause."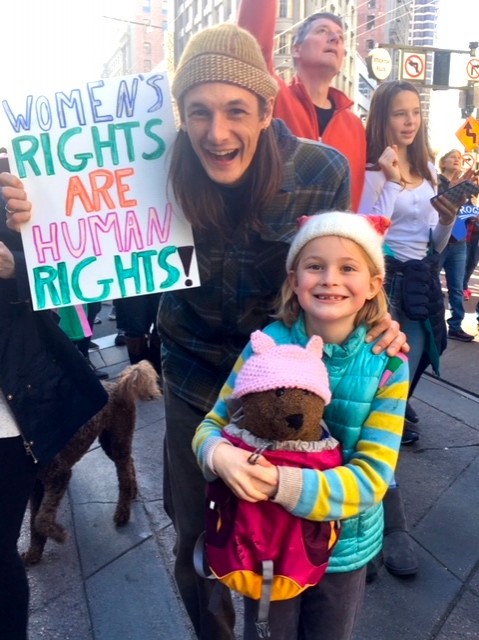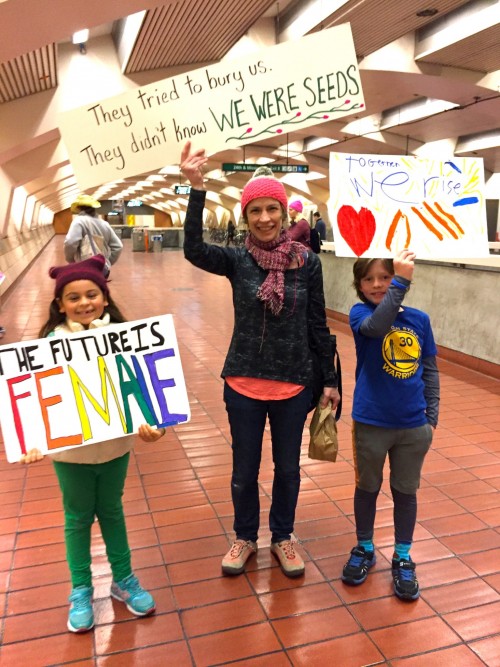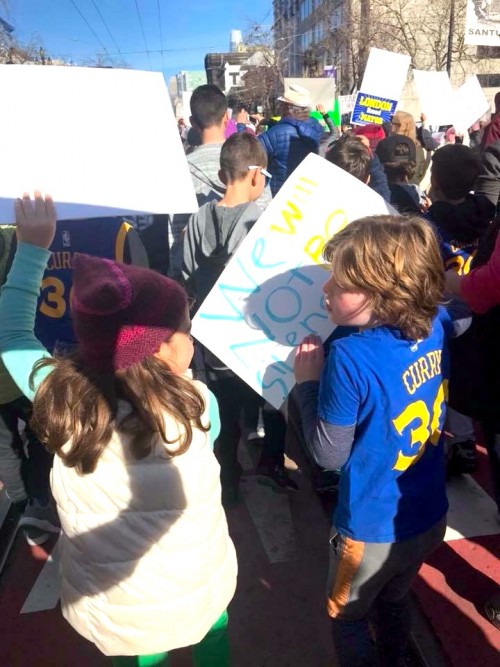 Posted January 23, 2018