Crocker/McLaren Course Brings Cross-Country to Southern Neighborhoods
Tagged with:
The new cross-country course spanning McLaren and Crocker Amazon Parks provides new opportunities for Middle School runners on this side of S.F.
By Melissa Holman-Kursky, Communications & Marketing Manager
How can we utilize the resources in San Francisco to create more cross-country opportunities for students? That's what Tiffany Fong (The San Francisco School), Ashling Bryant (Katherine Delmar Burke School), and several other middle school athletics directors wondered as they wrapped up their 2017 season. There are limited numbers of officially permitted cross-country courses (approximately 1.5 miles total) for middle schoolers in San Francisco, and at that time, they were all located in Golden Gate Park or further north. This meant that coaches had few options for dates to schedule meets, with all middle school programs in the city sharing a few courses. It also meant that schools - and families - on the south side of town frequently had to go above and beyond to get children to practices and meets, not an easy task for many reasons.
"We wondered, why is it that there are no other courses? There are multiple athletic facilities and parks on the south and southeast sides of San Francisco. Let's see how we can utilize those and broaden our communities' awareness about different parts of the city outside of just Golden Gate Park," noted Fong. The athletics directors and coaches worked together with SF Parks & Rec to come up with eight or nine different renditions of a course that uses a combination of McLaren and Crocker Amazon Parks.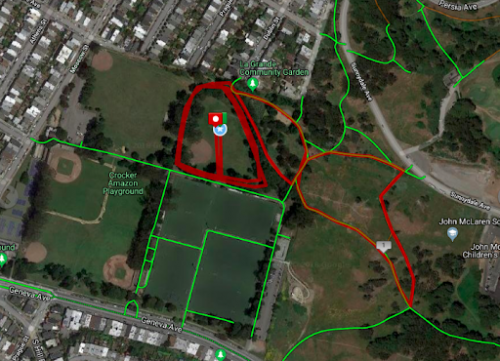 "This course has more varied terrains than the others," Fong explained. "Golden Gate Park's courses are mostly grass and sand, and are flatter, while the Crocker/McLaren course has steeper hills and includes cement and gravel terrain as well as the grass and sand, so this gives students more variety in their training."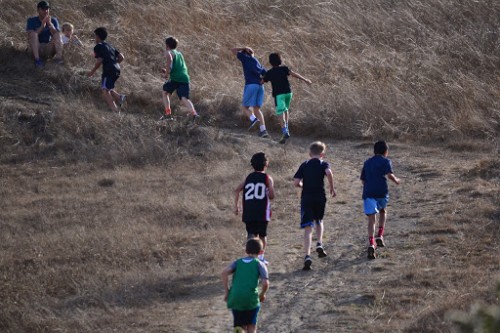 At long last, permits came through, and on October 2nd, ten independent and charter schools from the San Francisco Athletic League (SFAL) division came together for the first official meet on the Crocker/McLaren course - with great success! 198 students participated altogether, and all schools were excited to have better access on this side of town. Best of all, the course is now an official part of Parks & Rec, which makes it available to any middle school cross-country team.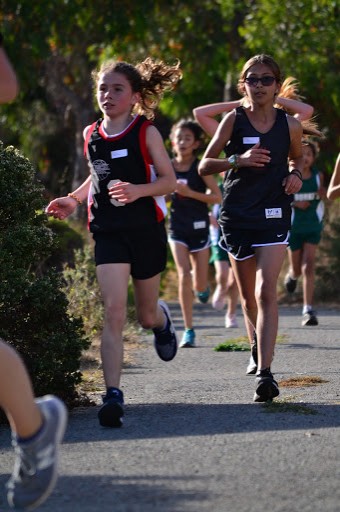 Photo credit: Brandon Powell 
Posted October 23, 2018