South Class Celebrates Lunar New Year
Tagged with:
South Class Bald Eagles (Kindergarteners) enjoyed multiple Lunar New Year celebrations, including an exciting trip to Chinatown!
By Carla Morris, South Class Preschool & Kindergarten Head Teacher
On Monday and Tuesday of last week, the South Class had the opportunity to celebrate the Lunar New Year in multiple ways! On Monday, we welcomed three parents at Morning Circle who showed us some fresh-cut cherry blossom branches, talked about family traditions, and shared stories on the eve of the Lunar New Year. After they enjoyed mandarin oranges at snack time, students were treated to red envelopes filled with small treasures in the hopes of a fortunate year ahead.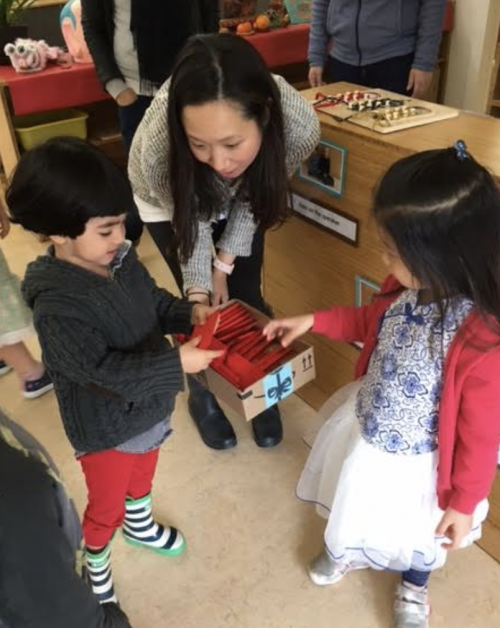 The next day, the Bald Eagles embarked on our first field trip to Chinatown, filling up cars and eagerly anticipating an adventure. We started at Portsmouth Square Playground, where we were met by our tour guide. A 35-year touring veteran (and someone who grew up in the neighborhood), Linda had assured us walking around on the actual Chinese New Year holiday was a great idea; though some of the food markets we usually visit were closed for the day, there were other unexpected surprises in store for us.
At a public gathering at the plaza (the starting point for a mini dragon parade), we saw Miss Chinatown 2019 and her court of princesses, who carried small pot-bellied pigs in honor of the Year of the Pig.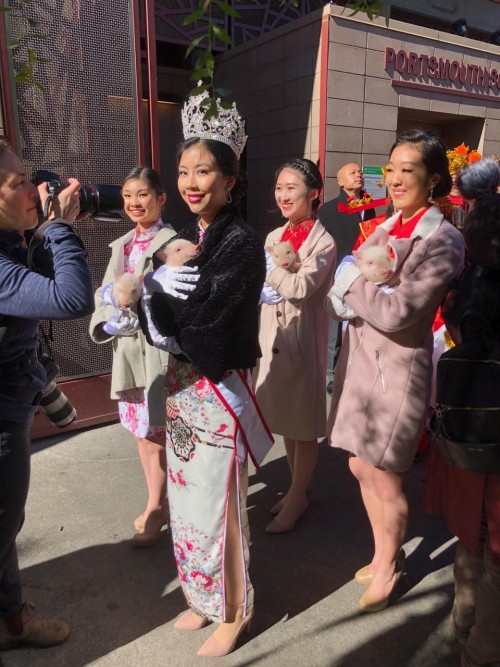 Every few minutes, loud bangs from firecrackers could be heard, symbolizing wishes for a prosperous new year for retailers. We toured a local fortune cookie factory, watched people light incense and pray to ancestors at a local temple, observed numerous examples of "traditional" Chinese architecture, and ate lunch at a large restaurant with a good sampling of yummy dishes.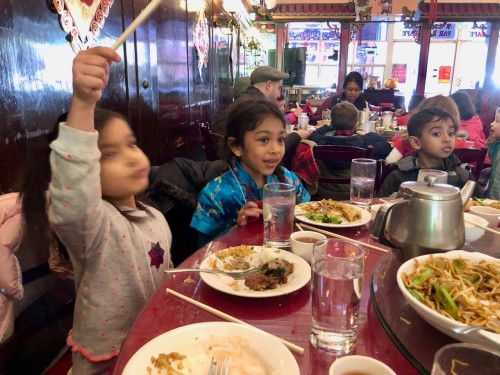 We ended our day in a fun park across from Old St. Mary's Church, where we were suddenly treated to a second New Year's performance - complete with drummers and two lively lions who danced and showed us some tricks.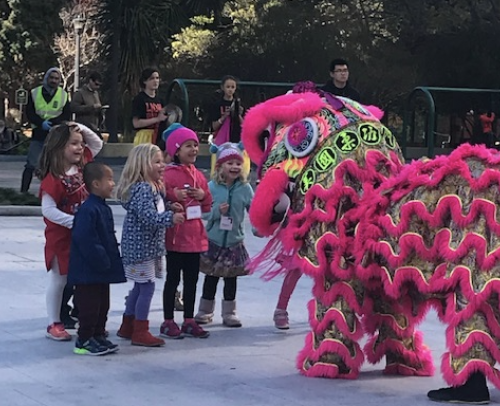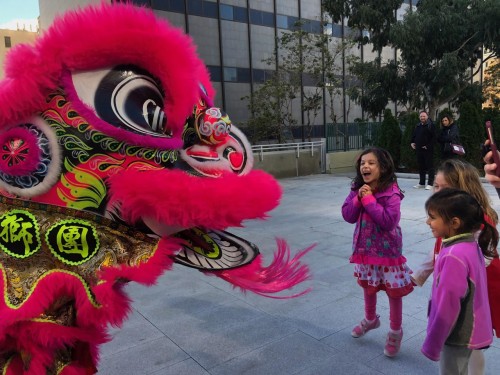 The Bald Eagles gave our first field trip of the year two very enthusiastic thumbs up!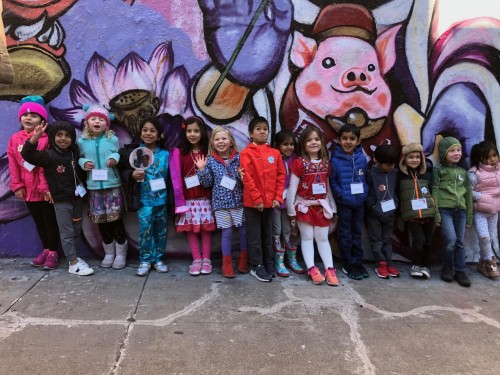 Posted February 12, 2019