The Spring Social 2023
Tagged with:
A BBQ to honor our departing Head of School, Steve Morris
The SFS community gathered at McLaren Park for the Spring Social BBQ in honor of Steve Morris, who will be stepping down after 15 years. Attendees, including alumni, their families, past staff members, and current community members, enjoyed a sunny and breezy day filled with food, fun and merriment.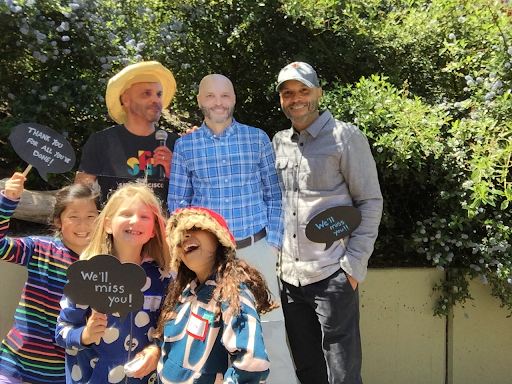 The festivities began with a joyful gathering of adults catching up while the children played on the fantastic playground and sprawling lawn. The event was filled with family-friendly activities, such as lawn games, bubbles, a photo booth (with Steve cutouts!), a glitter tattoo parlor, and even a kite-making station.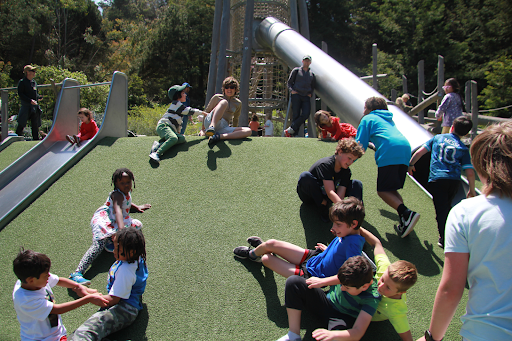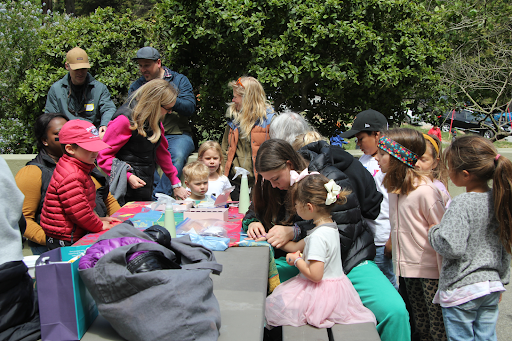 Following the activities, the crowd was treated to a delicious BBQ, and everyone gathered together at the picnic tables to relish the food and the delightful company of their friends.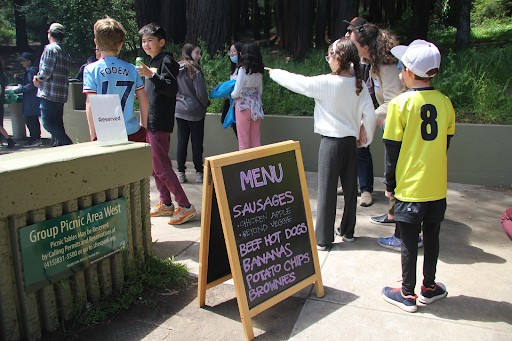 Afterwards, Steve was honored with heartfelt tributes. With his accordion and crew of elementary students, Music Teacher James Harding led a rousing chorus of "Thank U, Steve" (sung to the tune of "Side by Side").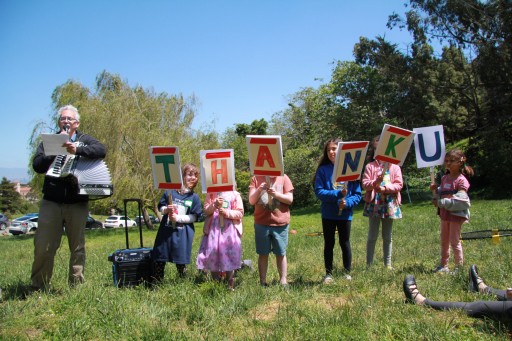 The speeches (and poetry!) delivered by Steve's colleagues, friends, and staff members were touching and highlighted his legacy. They spoke about Steve's values, humility, and achievements from Gaven St. and the Bay Area to the nation and beyond. Steve expressed his gratitude for his family and the community.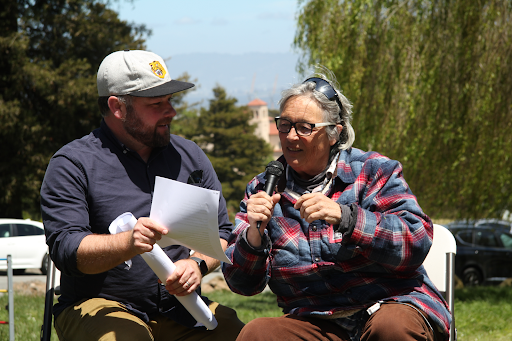 During the tributes, it was revealed that the Community Center, which was constructed as a result of Steve's leadership and generous donations, will be named after him. This recognition reflects his vision of bringing the SFS community together for various events, strengthening connections, and transforming the program.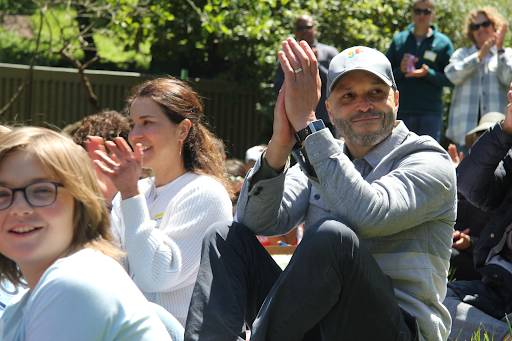 We are immensely proud of Steve's leadership. And we express our thanks to all the volunteers who supported this unforgettable event.
Posted May 11, 2023