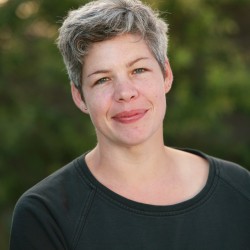 Jessica Battilana
School Chef
I believe that food made with love brings people together, and cooking for the kids and staff at SFS brings me such joy.
I'm a cook, a writer, and a SFS parent. I've spent the majority of my career writing about food and the people who make it, and my stories and recipes have appeared in Sunset magazine, Martha Stewart Living, and The New York Times. I write a bimonthly home cooking column for The San Francisco Chronicle, have coauthored six chef cookbooks and am looking forward to the debut of my first solo cookbook, Repertoire, which will be published by Little, Brown, in the spring of 2018.
When I'm not cooking lunch at school, you're likely to find me…cooking at home!