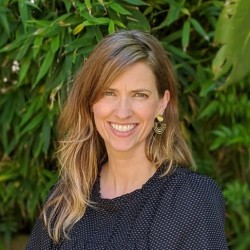 Sadie Wilcox
Upper School Art Teacher
As an incoming faculty member, I look forward to teaching traditional art skills as well as offering new and innovative approaches to contemporary art practice. 
As an art educator, I have more than 15 years of experience teaching K-12 visual and digital arts in a wide variety of settings that include the Oakland Unified Hospital School Program, the San Francisco Art Institute's Young Artist Program, the Children's Creativity Museum, and the Asian Art Museum. Additionally, I have taught students at George Washington Carver Elementary in Bayview-Hunters Point and Sunnyside Elementary in Westwood Park. 
I received my Bachelors of Arts in International Relations from Wesleyan University and my Master of Fine Arts degree from University of Michigan School of Art & Design.