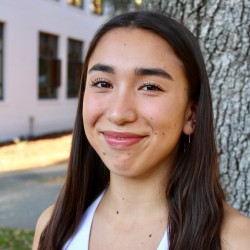 Nina Palada '12
1st Grade Teaching Assistant
I am honored to be back at SFS as I believe many of my passions grew and developed from these roots! 
I am a San Francisco native — growing up in the city has left me passionate about social justice, environmental justice, and movement as a liberatory practice! 
After attending the Ruth Asawa School of the Arts for Dance, I graduated in May 2020 from Saint Mary's College of California with a double major in Justice, Community, and Leadership and Dance and Choreographic Studies with an extra concentration in Women's and Gender Studies.