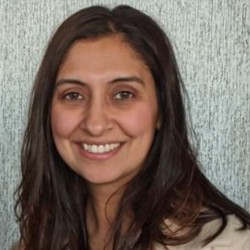 Neeta Takhar
Parent of 4th Grader
Ex-officio Member, Board of Trustees
Chair, Family Association
The San Francisco School values and mission reflect the empathy and citizenship that Neeta and her husband Sid want to instill in their children. Neeta grew up in Canada and attended a small German immersion school where the families became an extension of one's own. The feeling of community and belonging was a cherished school experience. It was found again at SFS.
Neeta moved to the United States for law school in 2001. Her interest in politics and civics has often driven the pursuit to volunteer in community at various levels.  At SFS, Neeta has been a Room Parent and led the organization of the Carnival and Teacher Appreciation Week events last year.
Neeta holds a BA in German Language and Literature from University of British Columbia and graduated from law school in 2004.