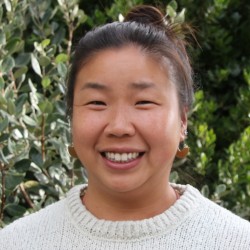 Jennie Wu
K-4 Learning Specialist
The San Francisco School excites me for the opportunity to reignite my passion for neurodiversity and learning differences.
I was born in California, and when I was three years old, I moved to Singapore where I grew up for most of my childhood. I went to UC Riverside for a BA in Spanish and studied abroad in Spain for a year.  I earned an MA in Special Education and Education Specialist credentials at the University of the Pacific.  After my undergraduate years, I taught in Kenya at a school for Deaf students through the Peace Corps. 
My love for learning differences began in an American Sign Language class in high school. I've taught since 2013, co-teaching middle and high school for six years, and teaching in elementary since 2019. 
I'm excited to join the SFS community. What drew me in is the school's mission for a healthy community both inside and outside of the gate, and the school's passion for empowering children from all walks of life. 
My favorite job outside of teaching was being a dog walker in Brooklyn, NY.  I have three cats, Jellybean, Sprinkles, and Peanut.  In my free time, I love to learn more about gardening, and I enjoy feeding hummingbirds.  I also hike a lot and like to be in nature, as well as create crafts and art projects.