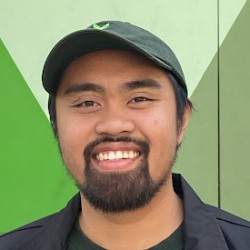 Jon Abello
Extended Day Instructor
I see SFS as a place for me to use all of my experience to help make a day here the best it can be!
Having spent my entire life in the Bay Area, I feel a deep connection with helping out our community in any way I can. After studying at Sacred Heart Cathedral, I received my Bachelor's in English Writing from the University of San Francisco. During my time at USF, I was heavily involved in both on-stage acting and a capella. Needless to say, I love a good show tune! 
Over the years since, I have worked both as a Teacher's Aide and a logistics coordinator for an a capella group and did some day trading on the side.