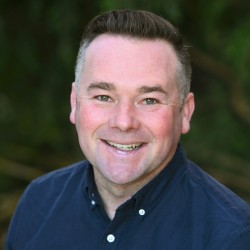 Stewart Dorsey
Director of Enrollment Management
I love to work at a school where the children head back to class ready to learn with the same energy and enthusiasm as they had when they went out to play!
I grew up in Southern California where I attended the same school from Pre-K through 12th Grade. I loved being at school, learning about the world and the people around me, playing sports, and performing on stage. I moved up to the Bay Area to attend Stanford, where I completed majors in Philosophy and Spanish.
My first job after college was teaching Spanish at Blue Oak School in Napa, CA where I also ended up coaching and serving as the Athletic Director. I discovered a passion for progressive education and working with kids. I then went to Columbia University to study Private School Leadership at the Klingenstein Center at Teachers College.
Coming back to the Bay Area, I knew that the mission and diverse community of The San Francisco School were a wonderful match for my own values. I started as Preschool/K and Middle School Spanish teacher and have loved learning and growing here ever since.