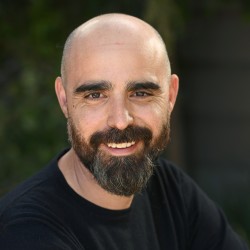 Manuel Cases
Spanish Teacher
After 10 years of experience in education in Spain, in 2017 I decided to take on a new challenge in my life: moving abroad to San Francisco, where I found the perfect place to continue growing as an educator at the best school I have ever seen, The San Francisco School.
I was born in Southern Spain. My passions have always been traveling abroad and meeting people from different cultures. This is why I decided to study Languages in University. After that, I received a Master´s Degree in Education, became an Official Corrector for the Cervantes Institute, and started working as a Secondary Education Languages Teacher.
I have always loved to share my passion for languages and cultures. That is why, apart from working in schools, I have been working for the Swedish company STS as a group leader in the UK. I also founded my own language project called "differentalk," developing cultural experiences for language students.