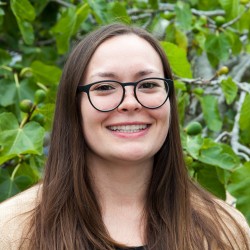 Christine Peterson
2nd Grade Assistant Teacher
San Jose is where I grew up, but now I am proud to call The San Francisco School my new home.
I received my licensing in pharmaceuticals, but wanted a change in career as I started to change my own life for the better. After losing 100 pounds, I decided I wanted to be in a positive environment where I could move around and feel free, instead of being locked up in a pharmacy all day long.
I was so fortunate to have a chance to sub last year, and was hooked the moment I walked through the gates. Having my sister and nephew as part of SFS, I was drawn to the family-like community here. I now feel like I am part of a family, instead of just belonging to another job. Don't settle for a job that gives you the Sunday night blues!
Some of my hobbies include grain-free baking and cooking, going on road trips with my boyfriend Michael, and binge watching our favorite shows at home.  
Contact
cpeterson@sfschool.org