Jenny Morrill '02
Co-founder of Move Loot, named to Forbes' 2016 30 Under 30
SFS alumna Jenny Morrill '02 is a co-founder of Move Loot, a start-up that simplifies used furniture sales by connecting buyers and sellers on an online platform.

The concept for Move Loot began after Jenny and her co-founders faced difficulty moving in the Bay Area. According to her, "We started Move Loot to solve a problem we all face when moving around the country. It's frustrating, wasteful, and expensive, and it doesn't have to be that way." Move Loot hopes to eliminate some of the frustration by managing pick up, storage and delivery of the furniture, all through a user-friendly app and mobile site. One of the company's goals is to reduce the amount of furniture that ends up in landfills. In 2014, Move Loot diverted 605 tons from going to landfills.
In January, Jenny and her co-founders were named to the 2016 Forbes 30 Under 30 list and were recently featured on an MSNBC segment highlighting companies that are reinventing the second-hand goods market with the use technology. Congratulations Jenny!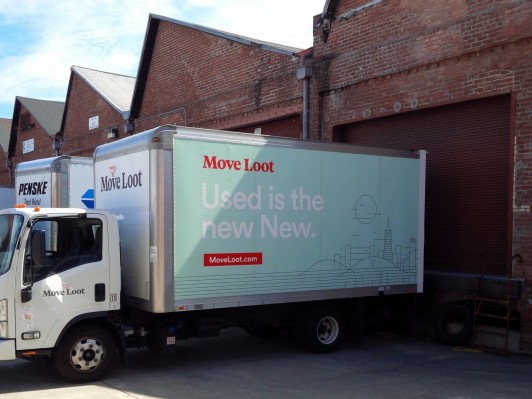 Credit: Move Loot
Posted January 06, 2016