Founded in 1966, we are proud to be one of the oldest independent, coeducational day schools in San Francisco.
Welcome to The San Francisco School! We are a school that cultivates and celebrates the intellectual, imaginative, and humanitarian promise in each of our students. When you enter the front gate, you will be struck by the joy, curiosity, and confidence of SFS students in and out of the classroom. Students learn through interdisciplinary, hands-on academic experiences, led by invested and dedicated staff. Music cascades throughout the courtyard, and student art decorates every corner of the campus. Students of all ages are climbing trees, digging in the dirt, building with their hands.
As the newest head of school, I am excited for you to experience the magic of SFS as I have. Our traditions bind the community in ways that deepen a sense of belonging—from the gong of the Opening Ceremony on the first day of school; celebrations of cultures, academic programs, and outdoor education throughout the year; to mud pies and the Closing Ceremony at the end of the year. It is the relationships with classmates and staff, both in and out of the classroom, that alums often reference with nostalgia and gratitude. Learning at SFS happens because students feel seen and supported by the adults in their lives and classmates who cheer them on. SFS graduates are prepared to confidently meet their futures and lead with a humanitarian spirit.
Just as important as academic excellence is character development. As you explore SFS, you will notice how mutual respect and embracing diversity have a direct and positive impact on the overall quality of the student learning experience. Whether partnering with the Portola neighborhood, practicing environmental sustainability, or celebrating different cultures, our community does it together.
Please be our guest and discover the magic of SFS. I look forward to welcoming you in. 
Sincerely,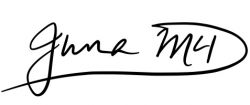 Juna McDaid, Head of School