Community Outreach in the Portola
Tagged with:
By Jeanie Chang

Vice Chair, Board of Trustees
The families of SFS have been living our humanitarian promise in the Portola through several service opportunities this month.
The
Excelsior Community Food Pantry
distributes free groceries every Saturday, rain or shine, from 11:00 am to 12:00 pm at San Francisco Campus for Jewish Living (formerly known as Jewish Home), and frequently hosts participants from SFS. Volunteers of all ages are welcome to assist with set up starting at 10:15 am. The 300 clients begin arriving at 11 am, and volunteers greet them, guide them through the line, and give them produce, dairy products, grains, and meats provided by the SF-Marin Food Bank. The pantry always welcomes volunteers — no advance sign-ups are necessary (although groups of ten or more should check with the organizers ahead of time to make sure that another group is not already scheduled). For more information, please contact Amelia Zimmermann Wolff, one of the original organizers, who is frequently staffing the food pantry on the weekends.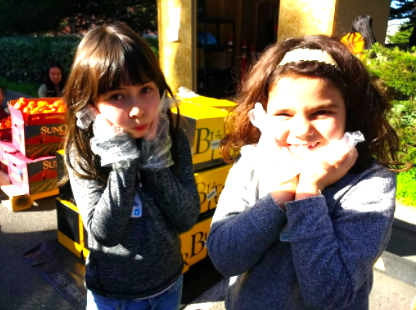 2nd Graders in the February sunshine get ready to count and hand out pears to the food pantry clients.


On February 10th, many SFS families attended Suds from the Heart, a service event hosted by Alta Vista School to benefit Lava Mae, a SF nonprofit organization that brings dignity to and provides services for the homeless. Participants were charged with the task of consolidating donated shampoo, conditioner, and body wash from partially used hotel supplies for distribution and use with Lava Mae's Mobile Hygiene Service. Approximately 20 SFS participants joined the Alta Vista School community and other guests from ER Taylor and the Chinese American International School in this amazing collaboration. It was slippery work, and participants were rewarded with camaraderie, food, and raffle prizes.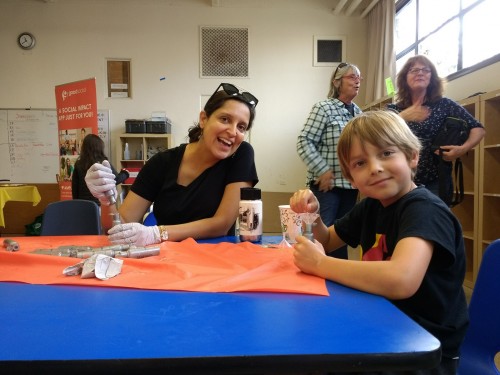 Kids and adults are hard at work while SFS Lower School Head Maggie Weis talks with ER Taylor teacher & Portola neighbor, Tiffany Delloue.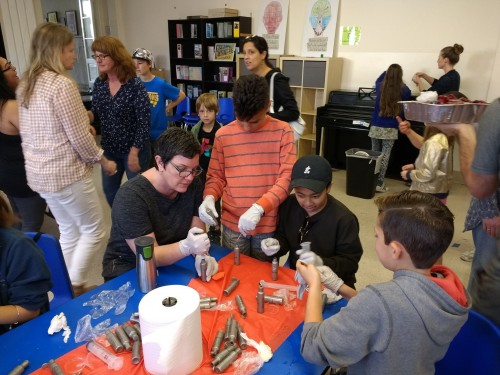 SFS Director of Advancement Jenn Keese-Powell assists 5th Graders with the challenge of funneling half-used viscous shampoo from one bottle into another.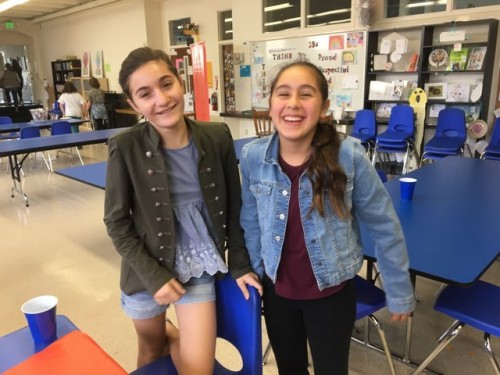 6th Graders take a break from cleaning up. 


Meanwhile, a few blocks away, Portola Urban Greening sponsored a gardening event in the gloriously sunny Burrows Pocket Park. Led by neighbors in the Portola and funded by the city, this project will create a public garden extending from the Burrows St. park southward to Bacon St. That Saturday's effort was an initial step in providing a safe green pathway and seats for neighbors and friends to gather in the lush nook next to Four Barrel Coffee.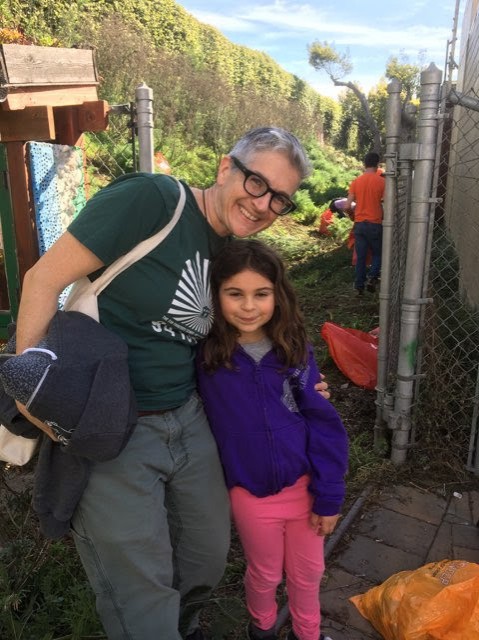 A 2nd Grader and her parent enjoy a beautiful afternoon in the Garden District creating a garden.

Finally, many members of the San Francisco School community participated in bringing neighborly love to the elders of AgeSong University. During the week before Valentine's Day, students from preschool to middle school drew pictures, wrote notes, and created beautiful cards for the AU residents. On February 14th, a troupe of a dozen kids and half a dozen of their parents brought these tidings of love to the seniors. The children delivered flowers, knit lap blankets, and valentines to the elders gathered in the living room, as well as to residents confined to their rooms. There were many smiles! Afterward, they continued the celebration with strawberries and rice krispie treats on the veranda.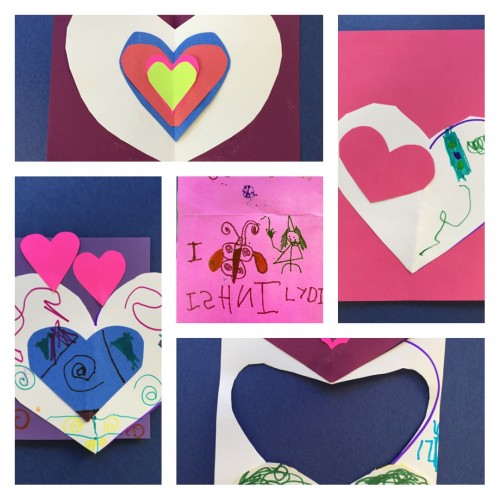 We are grateful to the SFS families who have dedicated their weekend hours to building community, being ambassadors of the San Francisco School, and serving our neighbors in the Portola and Excelsior, truly living our humanitarian promise.
Posted February 19, 2018