One Touch of Nature
Tagged with:
Middle School students portrayed the beauty of northern California's Butte County region in paintings of its natural world, then created a calendar to raise money for victims of the Camp Fire.
By Melissa Holman-Kursky, Communications & Marketing Manager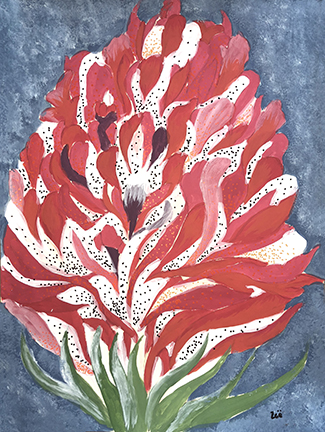 "There's a Shakespeare quote I keep coming back to," says Ruth Cardillo, Upper School Art Teacher. "'One touch of nature makes the whole world kin.' Artists have shown the natural world throughout time to help people connect to it, and that's what we tried to do here, with the theme of the calendar."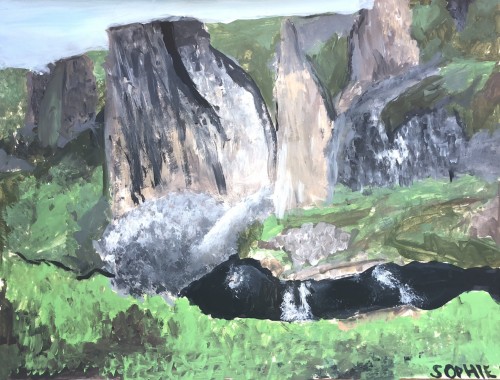 Last year, after the Sonoma fires in the North Bay, Cardillo led students in creating a painterly ode to the Sonoma region, with some beautiful results. "It gave us a chance to talk about the experience, and to begin to process it a little, but it didn't go any farther." This year, because of the impact of the Butte County fire, Cardillo found herself setting aside her usual Middle School curriculum and diving into everything from photography of the region to climate change research with her students.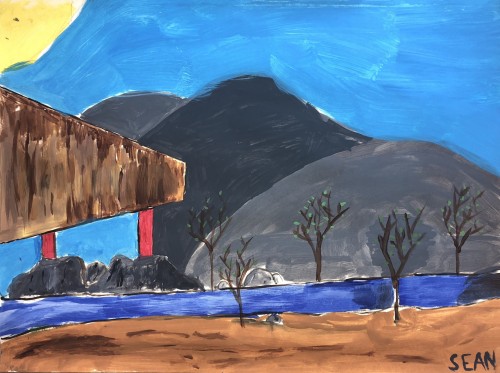 "We were so inspired by what we didn't know was there, and the relationships between the people who live there and the natural world," she says. "There are areas with unusual wildflowers being catalogued by Chico State University. There are historical artifacts, like the Honey Run Covered Bridge that was lost to the fire - it was over a century old, and was the only example left of a three-span timber Pratt-type covered bridge. We discovered Table Mountain, the Feather River, the history of Oroville…the loss is profound not only for the human inhabitants, but for the animals and plants of the region."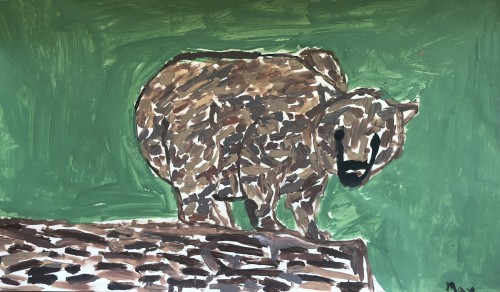 Middle School students created paintings of Butte County's sweeping landscapes and multitudes of wildlife species. When they finished, they decided to add an informational climate change area for their display within the school.
Every year, The San Francisco School produces a calendar of student artwork, and this year the calendar features some of these heartfelt and stunning paintings, with the proceeds going to support fire victims via the North Valley Community Foundation.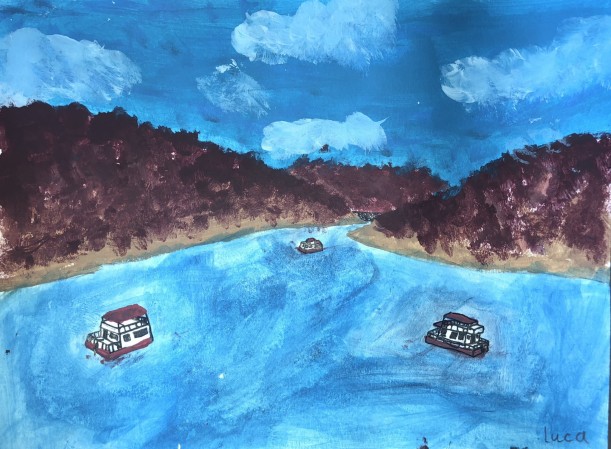 "This project gave the kids - and me - a sense that we could do something to help. Activism isn't just writing a check; everyone's contribution matters, no matter what it is," urges Cardillo. "Raise awareness and keep it alive. Create conversation. If you have an inspiration, follow it. Don't doubt that small actions can have big ripple effects."
Posted January 08, 2019