Library Services
You can explore the world through the SFS Library at the Learning Commons. 
The books in our library provoke dialogue and discussion about our diverse human population, sparking imagination and building empathy. 
SFS Online Library Catalog
Reflecting our values and mission, the School's collection features diverse holdings of fiction, nonfiction, novels in verse, graphic novels, biographies, and picture books with an emphasis on mirrors, stories reflecting our students' culture and identity, and windows, a resource offering a view into the experiences of others. 
Library Resources
Watch this short instructional video to learn how to use NoveList on the SFPL website to find read-likes and other resources!
SORA
Students can access a wonderful collection of eBooks and audiobooks through the SORA app!
This collection has been curated by a group of Bay Area school librarians and includes pictures books, nonfiction, graphic novels, and middle grade fiction in digital formats.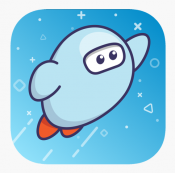 SORA has already been loaded onto SFS students' iPads. Just look for the little blue icon with a flying spaceman. You'll need an SFS email address to access the materials.
How to get started in SORA:

Sweet Stories with SFPL
Enjoy recorded storytimes by librarians and readings by guest readers for the whole family. Learn more about storytimes with SFPL, including current offerings.